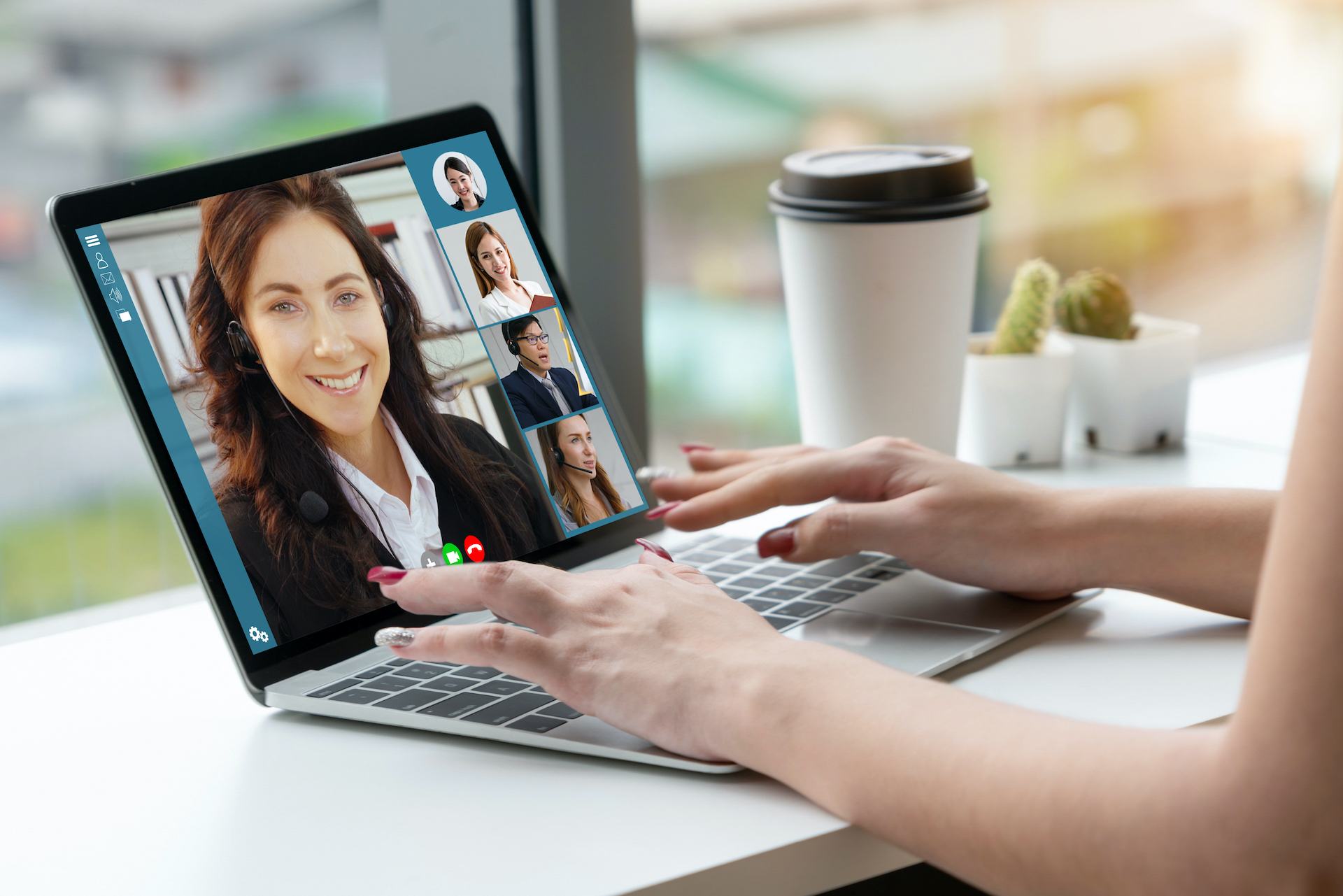 Job interviews are daunting even in the best of times. The economic impact of Covid-19 has changed the complexion of the process, making it even harder for candidates to get noticed.  Many companies have frozen hiring, while the ones that are hiring might have lowered their hiring budgets.
However, there are many companies looking for specialists to take them through recovery and growth, so take heart and concentrate on taking productive steps to make an impression.
Bear in mind that during this crisis, employers have become even more discerning about who they hire, so you need to convey your value proposition even more compellingly than usual.
Senior Consulting Manager at PeopleSearch Singapore, Dave Ng has these tips.
Shift your paradigm – It's not about you
Everything begins with cultivating the right mindset. Your job search is no exception. Even before you get called in for an interview, clarify your objectives. You might say, "Isn't it obvious? I want a job."
It's instinctive to think that way. But if you delved deeper into how to achieve your objective, you'll realise that you need to be centred on the value that you can bring to your prospective employer, rather than your need for a job.
Make your employer's needs the focus of your attention. How can you, with all your skills and capabilities, help them overcome their business challenges and achieve their goals?
This will put you in the right frame of mind to impress your interviewers.
Cultivate a positive attitude
A job search can be tiring and even discouraging in tough economic times. But no matter how you feel, it's vital to go into a job interview with a positive can-do attitude. Cultivate a mindset of doing your best to convey your value to the organisation. Know that you can't control everything, but you can certainly do your best to present yourself authentically in the best light possible.
Research the job role and company
Brush up on the latest developments and market trends in your industry and thoroughly research the job role and the company to which you're applying. What does the company hope to achieve by filling the position you're applying for? What are its current business challenges? What are its growth plans? What is its vision? You can get this information via the company's website, their media appearances and also by talking to people who have worked there before or are currently working there. Talk to others in the industry who might be familiar with the company or the people working there.
This information will prepare you to align communication of your skills and capabilities with the company's objectives. Armed with this knowledge during the interview, you should be able to highlight how you can add value to the business by helping it address its challenges while achieving its goals.
Come up with ideas to solve problems – Convey your value proposition
Come up with innovative ideas to address the company's pain points. If you can come up with a detailed proposal, show it to your interviewers. Better yet, post it online and send your interviewers a link to it in your resume beforehand. They're likely to have a look at it before speaking with you, or while speaking with you. The fact that you spent time and effort thinking about the company and coming up with ideas for them will put you a cut above the rest.
Be prepared to intelligently discuss these ideas during the interview. You don't need to strictly defend the proposal. Discuss your rationale and say you're open to feedback from the interviewers, and should you get the job, your future team members.
Research the interviewers and hiring managers
Before the interview, ask who'll be on the interview panel. Research each individual's background just as they would have researched you. Look at their social media and professional networking channels. If they've been in the news, study the messages they've been conveying. If there are video clips of them online, watch them to get a sense of their demeanour. The more familiar you are with them, the more comfortable you'll feel during the interview.
Pay attention to their professional interests and even hobbies. If there's common ground, you can bring these up at appropriate points during the interview to strengthen rapport. For example, "I noticed you posted an article about issue "X" on LinkedIn. I have a particular interest in this area…."
Prepare yourself for video
Some candidates feel they'd make their best impression in-person, but virtual interviews are the new norm, at least for now, and there's certainly a lot you can do to make an impression virtually.
 You should be dressed as you would be for an in-person interview.
Set up a distraction-free area. Keep the kids or pets out of the room. Shut the windows in the room to eliminate noise from the outside. Make sure there are no distracting objects in the frame. You want the interviewer to be able to focus on your answers.
If you prefer to use a virtual background, generally, you should choose something neutral. But feel free to exercise discernment. For example, if you're applying to employers in the creative industries, you could probably do with a more colourful and creative background aligned with the employer's brand. In such instances, your background could also showcase elements of your personal brand that are congruent with the employer's.
Lighting is another challenge. Make sure that the room is well-lit but that the light doesn't overexpose you.
Keep your device a distance away so that your face doesn't appear too large. You should also allow the interviewer to see your hands, especially if you are the sort who expresses yourself through hand gestures for emphasis. This allows you to look more natural and gives important cues about your communication to the interviewer. Of course, don't go overboard with gestures as these can be distracting too.
Posture is important. The usual rules apply: sit up straight. While you do that, calibrate the position of your device. The camera should be at, or just slightly above eye level. Typically, the table is lower than your face, so use a stack of books to prop up your device. People should not feel like they are looking up or down at you.
While you might have positioned your device well, it doesn't end there. You have to maintain eye contact during the interview. This is especially important in a video call to make up for the lack of physical proximity. In order to appear to be making eye contact in a video call, experts recommend that you look straight into your camera, not at yourself and not even at the people you're speaking with. However, people seem to understand that it is instinctive for your eyes to rest on the images of the people you're meeting and they probably won't hold it against you. But here's a trick that might help – place the display window on a spot closest to your device's camera. That way, even if you look at the interviewers, your gaze will at least rest on an area close to your camera. Also, once the call begins, hide your video preview from yourself. This will prevent you from being tempted to look at yourself instead of into the camera.
Use a reliable bluetooth ear piece if possible. This helps prevent the untidy appearance of a tangled wired earpiece.
Practise speaking slowly and clearly. Even if you have a great internet connection, video calls sometimes cut out briefly. The interviewer will find you much easier to communicate with if you're relaxed and confident, not rushing through your responses.
The importance of rapport applies to all settings, whether in-person, phone or virtual interviews. The usual rules apply. In a subtle manner, mirror the pace of speech and body language of your interviewers. Assess the spectrum of their demeanours and find a middle ground in terms of posture and pace of speech.  When you answer questions, mirror the person who has directed the question to you, but also scan your screen to look at the others. They'll be able to observe this. Always read the room. If one of them seems to be shifting in his/her seat or seems distracted while you're answering a specific question, introduce an interesting element to it, or answer it more succinctly.
There are some clear advantages to virtual interviews. For instance, you can use sticky notes to help you remember key points. The interviewers can't see what's not on camera, so use your interview space to your advantage. Write trigger words on sticky notes and paste them on the edges of your computer screen. Don't overdo this though. Too many notes may end up distracting you instead.
Don't be afraid to test your video call before the interview. Make sure everything sounds and looks good. Record and review your rehearsal. Rehearse with a friend! Ask them for feedback.
Be prepared for key interview questions
Some common questions include:
Tell me about yourself?
Why are you interested in this job?
What are your strengths and weaknesses?
Why should we hire you?
In answering any of these, do so authentically, based on your skills and capabilities, and with the employer in mind. Tell relevant stories about your experiences. Everybody loves a good story. But always remember that employers are listening out for information that complements the job role.
For example, when answering question #1, you can describe what inspired you to enter the industry in the first place, summarise what working in the industry or in the job role has done for you, how it might have helped you hone hard skills and transferable skills. Then talk about why an opportunity with this company excites you.
When answering question #3, be honest about your weaknesses, but always talk about the steps you're taking to address them. Perhaps you're taking an online course to build your capabilities or are learning to build certain coping mechanisms to minimise the impact of your weaknesses.
Tackle situational and behavioural questions with authentic, compelling stories
When it comes to situational questions, in addition to asking candidates for their response to a hypothetical scenario, hiring managers might ask them to relate it to a past experience.
True stories often have multiple layers, so tell it as authentically as you can. Strike a balance between being succinct and relating details. Don't ramble. If the interviewers want even more details, let them ask you for them.
If you've never encountered a particular scenario before, be honest and say so. But try to remember a time when you saw someone else deal with a similar scenario. How did they deal with it? What did you learn from that? How would you deal with it, should you encounter it today?
Keep in mind that employers today are looking for qualities such as agility, adaptability and a willingness to learn. In your stories, try to convey how you embody these qualities.
Be prepared to address career gaps
If you've been in between jobs for some time, don't be nervous about addressing it. Interviewers are likely to ask you what you've been doing during this break, so be prepared to discuss it. Most employers want to see that you've been spending your time productively by engaging in some form of self-improvement, so highlight what you've been doing in terms of expanding your skillsets and building resilience.
Ask questions when given the opportunity
Interviews are a two-way street. You are there to learn more about the company just as the interviewer is there to find out more about you. Ask your interviewer some thoughtful questions about the company's challenges, goals and vision. You would have already researched the basics before the interview, so ask intelligent questions.
For example, "I understand you're facing "x" challenge. How are you currently coping with this?"
Hearing the interviewers articulate the issues could give you a new perspective and an opportunity to bring up your ideas to overcome challenges and achieve business goals, thus conveying the value you can bring to the company.
Asking such questions also shows that you care about the job and the company.
You may also like