Christmas came a little early for us this year because the past few weeks have been all about giving and love – which is what HRnetLoves is all about!
In the course of our daily work, we are blessed with the opportunity to empower the people we meet to make changes that have will have a positive impact on their lives and those around them. It is what drives us and makes the work we do purposeful and meaningful.
With HRnetLoves, we set out to create a CSR program that is an extension of what we do daily BUT for the people whom we would not normally have had the opportunity to interact with. And that was exactly what transpired in Shanghai, Singapore and Tokyo, where each city worked tirelessly to put together its own version of HRnetLoves.
Events that move and make an impact through giving back to the community and effecting small positive changes for those whom we are lucky enough to cross paths with.
Shanghai
We kicked things off in Shanghai where we worked with our CSR partners—Shanghai United Foundation and Shanghai Sunflower Community to create an event for awareness, fundraising and interaction with the migrant children of Shanghai. These children come from second and third-tier cities in China and arrive in Shanghai with their parents who are looking for better opportunities there.
However, due to the long working hours and harsh conditions, these children are often left to take care of themselves. They are found to be in unfortunate living environments and lack proper guidance, nutrition and education.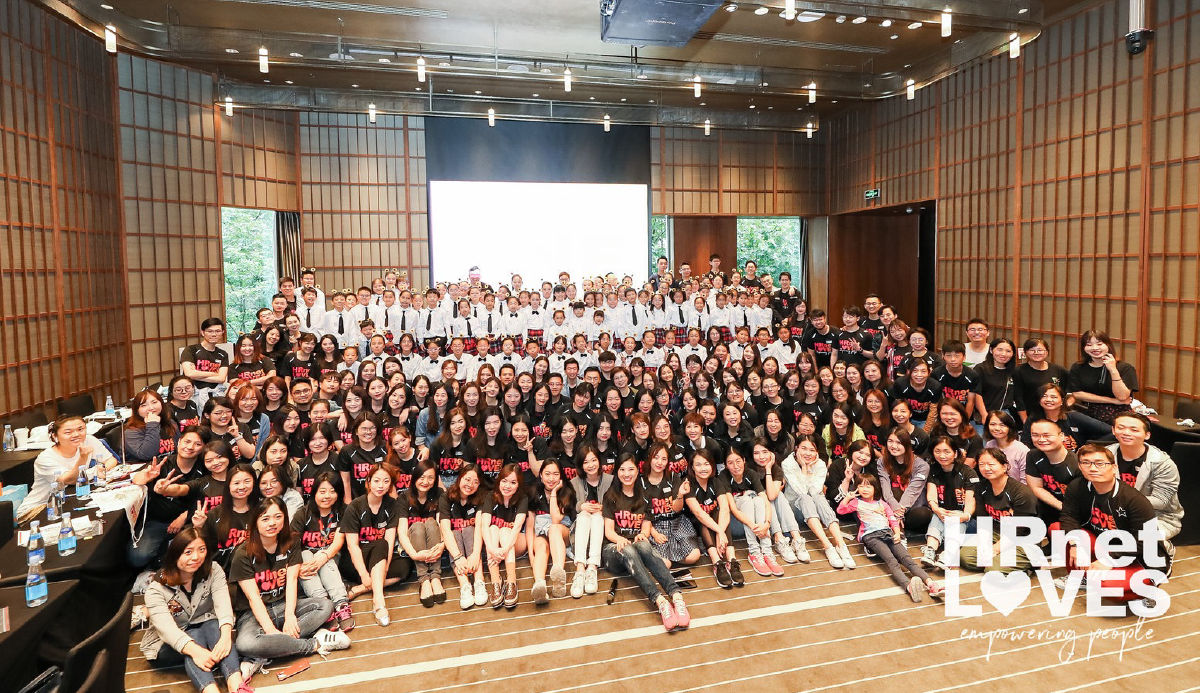 The Shanghai Sunflower Community work to provide assistance to these children and their families, to help provide support and give them a conducive learning environment. With this awareness in mind, our Shanghai team started with fundraising and reached in their pockets and also out to clients, friends to raise ¥116278. The funds would be used to provide them with learning materials, enrichment lessons and extracurricular activities.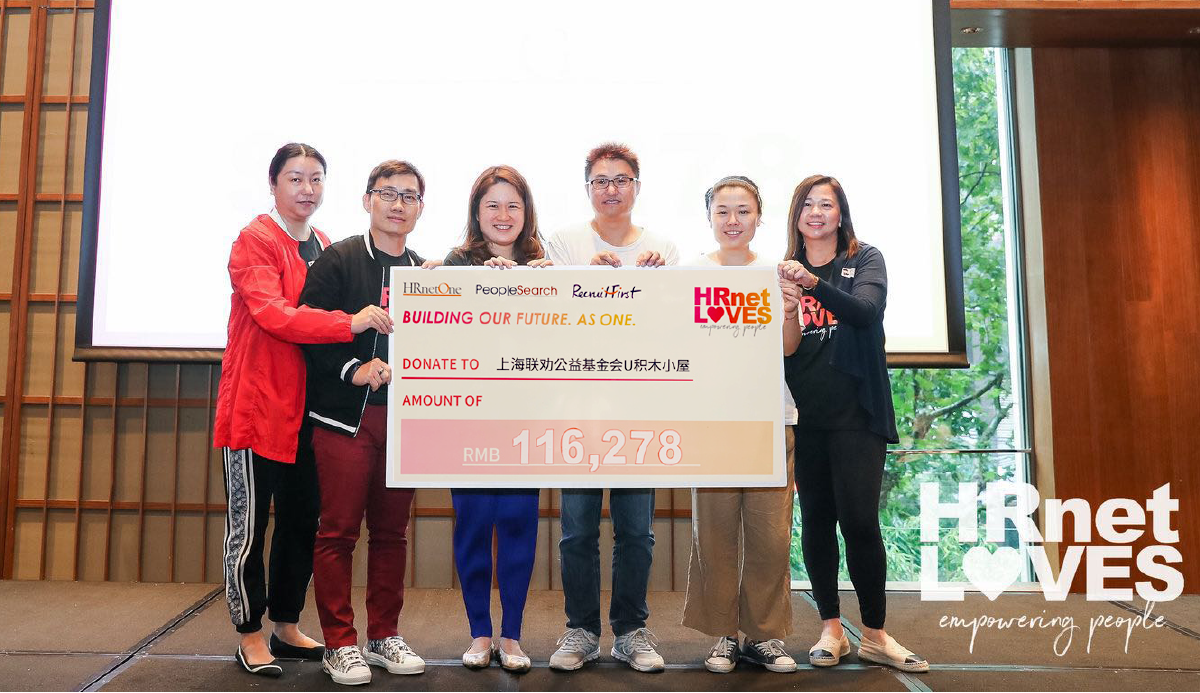 Next up was putting together an event which allowed us to personally interact with the children. It was a simple activity that proved to be unexpectedly moving for both the children and for us too. One of the activities we did was decorating plain white canvas backpacks with professions that they aspire to be when they grow up. So, armed with markers, coloured pencils and glitter glue, they got creative and drew everything from policeman to app developer!
While we "helped" by adding a few strokes of colour, what made the whole exchange so meaningful, were the conversations that we had with them. We were able to share stories that added to their career aspirations and helped them dream BIG and see the possibilities their dreams could take them.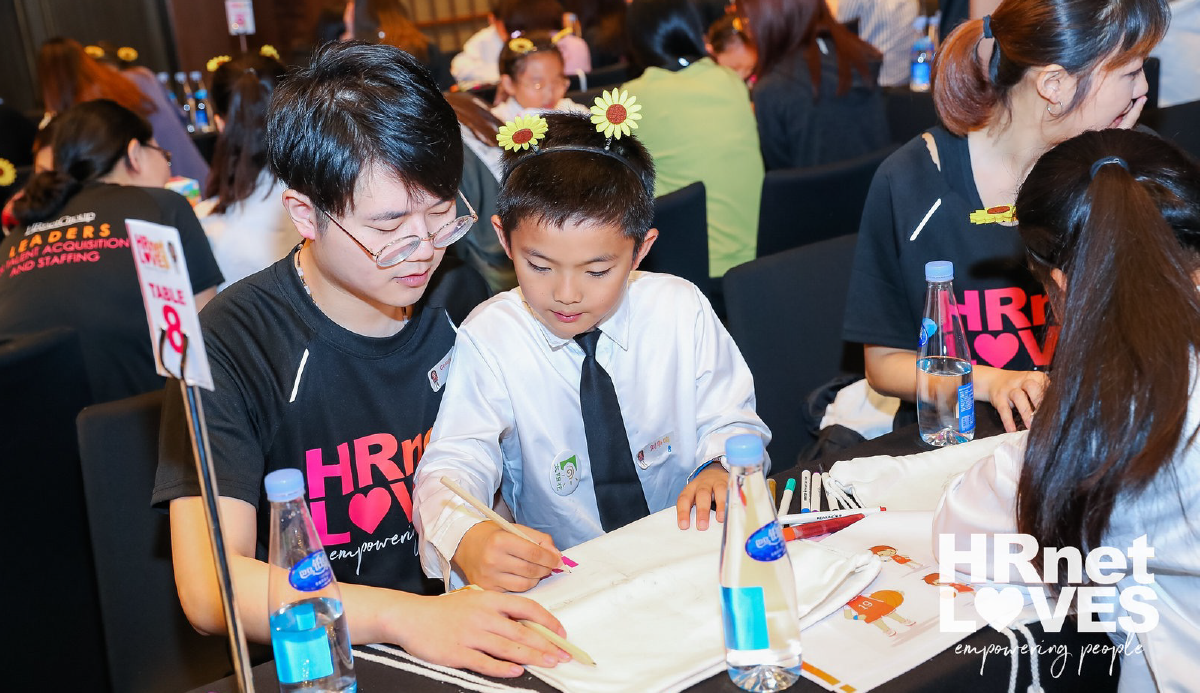 Singapore
Over in Singapore, the organisation that we worked with was New Hope Community Services (NHCS). The good people at New Hope focuses on helping and providing opportunities for the homeless and low-income families and individuals in Singapore.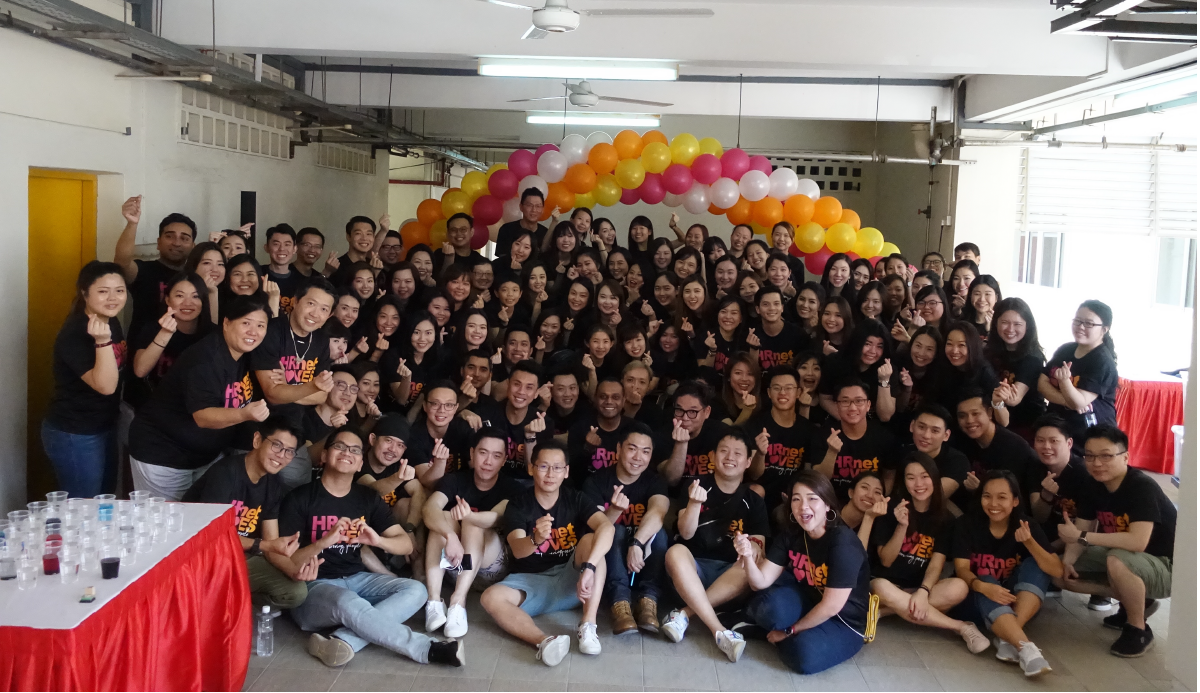 We started with fundraising activities which included fruit day, bake sales and also rallying up the support of clients, friends and families which lead to us raising over S$20,000! To add to the donation, we also put together a fun Community Day event on 5th October for the beneficiaries. It included fun games, prizes, a sumptuous spread of food and drinks, distribution of ration packs filled with daily necessities and also a mini job fair to provide career opportunities. And to complement all that, more than 40 of us got together to paint a section of the shelter that will be used as a temporary living space for any homeless or displaced individuals and families.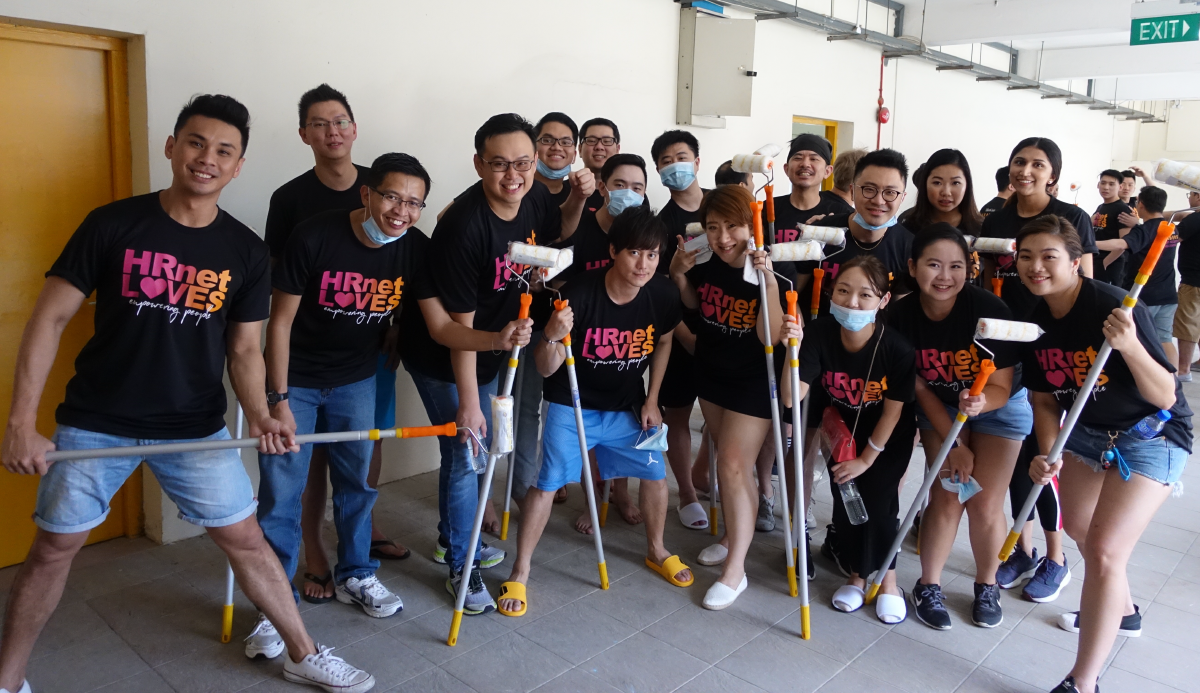 It was truly a special day for everyone involved because not only did we get the opportunity to interact with the beneficiaries, it was also heartening to see how much was accomplished in just a matter of half a day because everyone came together and gave it their all.
Japan
In Japan, the approach we took was a little different. While the focus was still on the local community, the team chose to focus on making the environment and shared spaces a little better through a beach clean-up initiative.
We worked with a non-profit organisation Umisakura and headed to an area called Fujisawa in Kanagawa prefecture. There, they spent half the day picking up trash and cleaning up the beach area which resulted in bags and bags of rubbish which included engine parts, huge plastic sheets, a fridge (YES! A FRIDGE!) and everything else in between.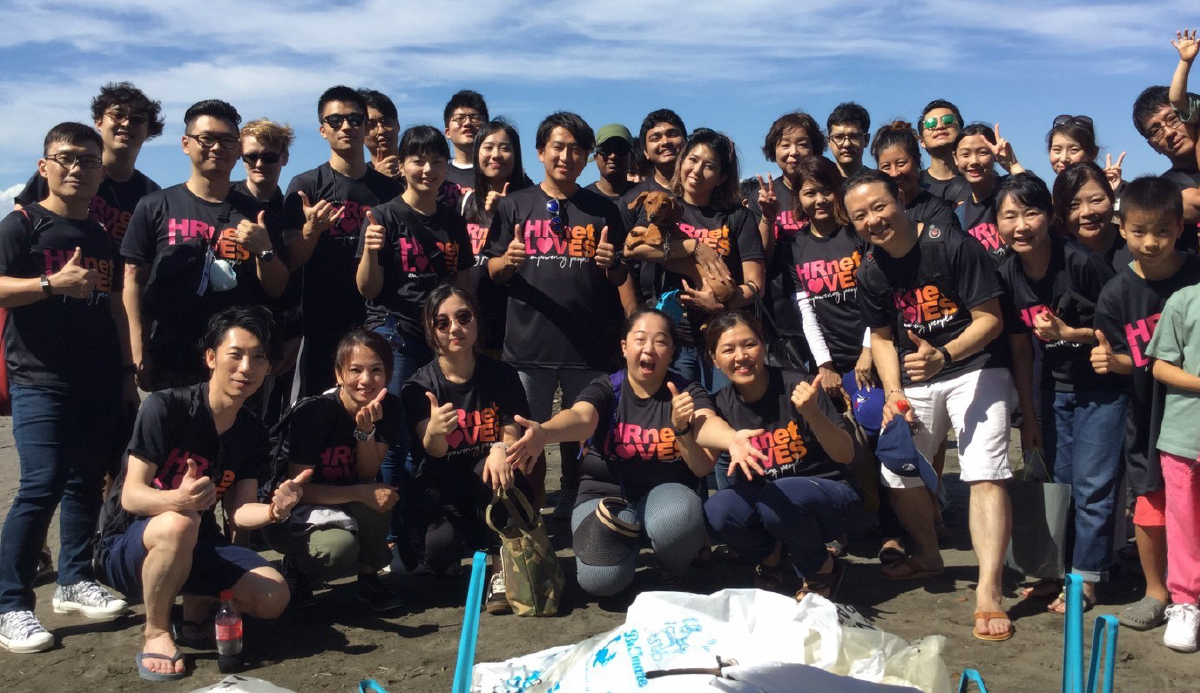 The few hours that were spent on the beach was an eye-opener for everyone. The piles of trash collected was a visually arresting representation of the dire need to be more conscious of our actions and how they contribute to the state of the environment.
Apart from the beach clean up, the team also organised a mini donation drive to collect necessities such as flashlights and food items for distribution to the people affected by Typhoon Faxai.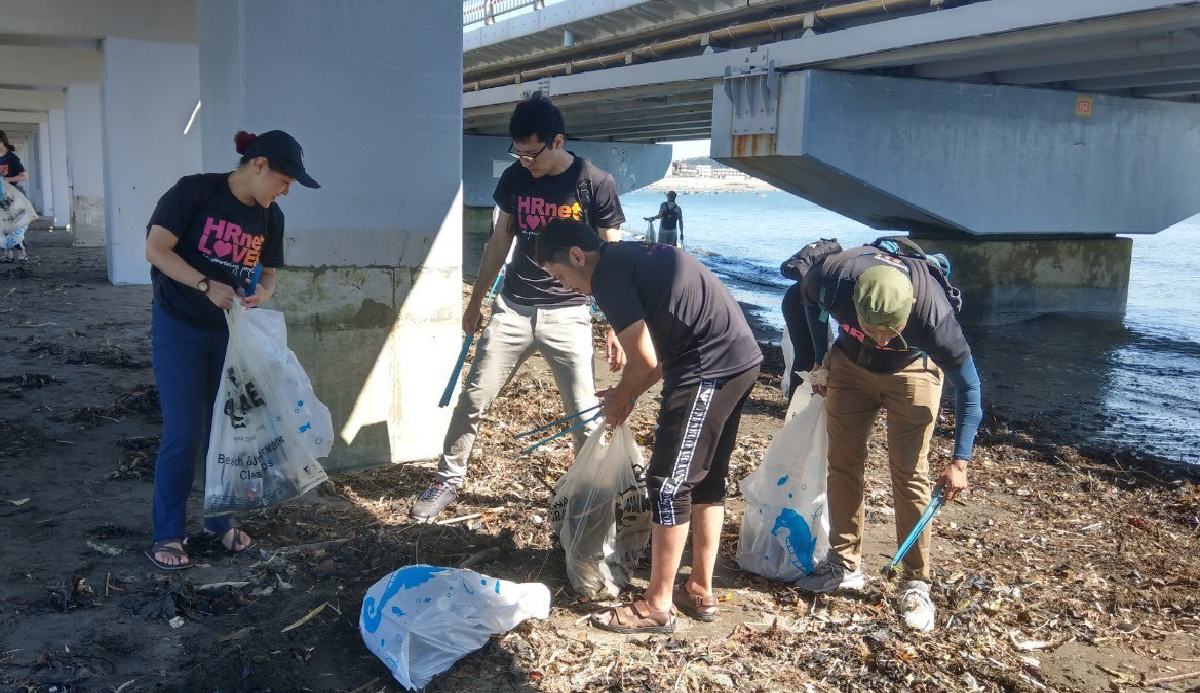 At the end of the 3 events, HRnetLoves turned out to truly be an embodiment of all the values and beliefs we hold dear. We have the power to effect positive changes and that change starts from us taking that small first step. This past month has been nothing short of an eye-opening experience for many of us and we're looking forward to making more of such opportunities to be able to give back to the various communities that we as HRnetGroup are a part of.