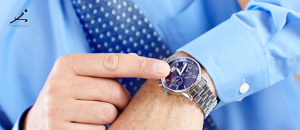 1. DO NOT set a Time Limit
Don't assume the duration of your interview and arrange for another appointment closely packed right after.  You won't know what will happen during the interview and may end up getting taken to meet a few different interviewers.
In Short?
Unless you have to get back to your current job, do allow yourself to fully concentrate on the interview, as that's crucial to your success.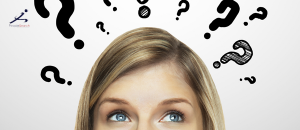 2. Do your research & question smartly
Show interest about the job by knowing what the company does. Research about the company through various channels including websites, social media platforms, trends in the industry and the news. Once you're done, digest the information and come up with questions that will really impress your interviewer.
In Short?
Get some homework done.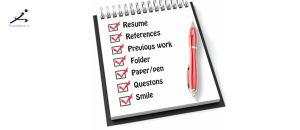 3. Bring Enough Materials
Imagine this:
You meet with your interviewer, hand over your resume and all your extra materials and watch as he briefly then places it in his desk.  He then stands at the end of the interview and continues to pass you on to another person for a 2nd interview.  You then enter her office, but this time you're empty handed.  Not good, not good at all.
In Short?
Always bring extra copies of your resume, business cards, or any other important materials to interviews.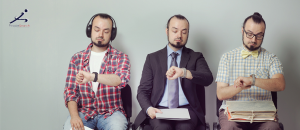 4. Dressing according to the Company Culture
Firstly, if you're unsure about a company's dress code, there is nothing wrong in emailing to ask your interviewer or the person that contacted you to set up the interview.
If the company's dress code is formal, don't show up in your favorite pair of jeans or summer dress. You want to display that you'll fit into the company culture as well as qualify for the job.
In Short?
Dress the part, but whatever you do, don't wear flip-flops!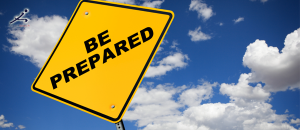 5. Prepare & Rehearse
a) What's your weakness?
Do not over-think. This question is not about admitting what you're weak at! Instead, it's about showing how you overcome those weaknesses. State progress that you've made to counter those weaknesses to strengthen your answer.
Example:
Weak: "My weakness is that I find it hard to run well-organized meetings…"
Strong: "I sometimes struggle to run well-organized meetings, but I've worked to improve by drafting an agenda before every meeting, sending it to all participants, and then following up with a recap and clear action items so everyone knows what to do moving forward."
b) What are your strengths?
This is a commonly-asked question in job interviews for all levels of positions in all industries. Take time, sit down and narrow down strengths that you actually possess. Remember the points and you will finally find explanation a lot easier.
Weak: "I think I'm good at solving problems and I can communicate well."
Strong: "I think one of my greatest strengths is as a problem solver. I have the ability to see a situation from different perspectives and I can get my work done even in the face of difficult obstacles. I also feel that my communication skills are top notch. I feel just as comfortable presenting to senior executives as I do mediating a conflict between junior team members."
–