While we can't count on being completely protected from the vagaries of Covid-19, hiring is expected to pick up in 2021 as more companies have had time to take stock of their business needs and the manpower required to thrive in the new normal. 
By

A recent McKinsey Global Survey on the economy has shown that executives are ending 2020 on a relatively positive note.
Executives in Europe, North America, and developing markets reported more acute concerns than others about the economy, and those in Europe remained especially worried about unemployment, but even these respondents were less pessimistic in December than they were in the previous quarter.
Half of all respondents surveyed by McKinsey said conditions at home are better now than six months ago, up from 30 percent in September and 11 percent in June. Those in Greater China remained the most positive (as they have been since June), and respondents in every other region more often reported improvements than they did in the previous quarter.
Overall, 63 per cent said they expect their countries' economies to improve six months from now, up from 54 per cent who said the same in October.
In terms of workforce growth, for the first time this year, respondents were "more likely to say the size of their workforces will increase than to predict a decrease." 34 per cent predicted a growth in workforce size, up from 29 per cent in September and 19 per cent in June.
According to McKinsey, "expectations for growth are most likely in every region except for developing markets and for Europe, where executives report broader employment concerns."
Amid the relative optimism, there is an acknowledgement of potential economic risks. Of course, chief among them is the Covid-19 pandemic. Companies also continue to see weakening demand, changing customer needs, industry-wide competition and disruptions as growing risks.
OUR OUTLOOK – A MORE ACTIVE LANDSCAPE, BUT PLACEMENTS WILL TAKE LONGER AND SALARY EXPECTATIONS NEED TO BE TEMPERED
In light of McKinsey's findings on workforce growth and our conversations with HR leaders, PeopleSearch predicts the employment landscape in Asia will be more active in 2021 than in 2020 as companies look to hire individuals who can help them overcome these challenges in order to thrive.
We can't count on being protected from the vagaries of Covid-19, but businesses that have spent this year reflecting on recovery and growth are now more certain of the types of manpower they require to thrive in the new normal.
Growth sectors include Healthcare, FinTech and Online Retail.
Across the board, accelerated digital transformation is likely to continue in light of Covid-19 mitigation measures and the resultant lifestyle changes among consumers.
However, some companies remain cautious and are exercising even greater discernment when hiring. As such, placements could take longer as employers spend more time screening candidates to assess their suitability for roles.
In terms of salaries, top talent in growth sectors can obviously command high salaries. Those in other sectors will have to continue moderating their expectations based on the financial health of the sector and that of their prospective employer. While these business entities might sincerely value candidates' skills, they are likely to want more time to achieve stability before boosting their salary offers.
HIRING IN 2021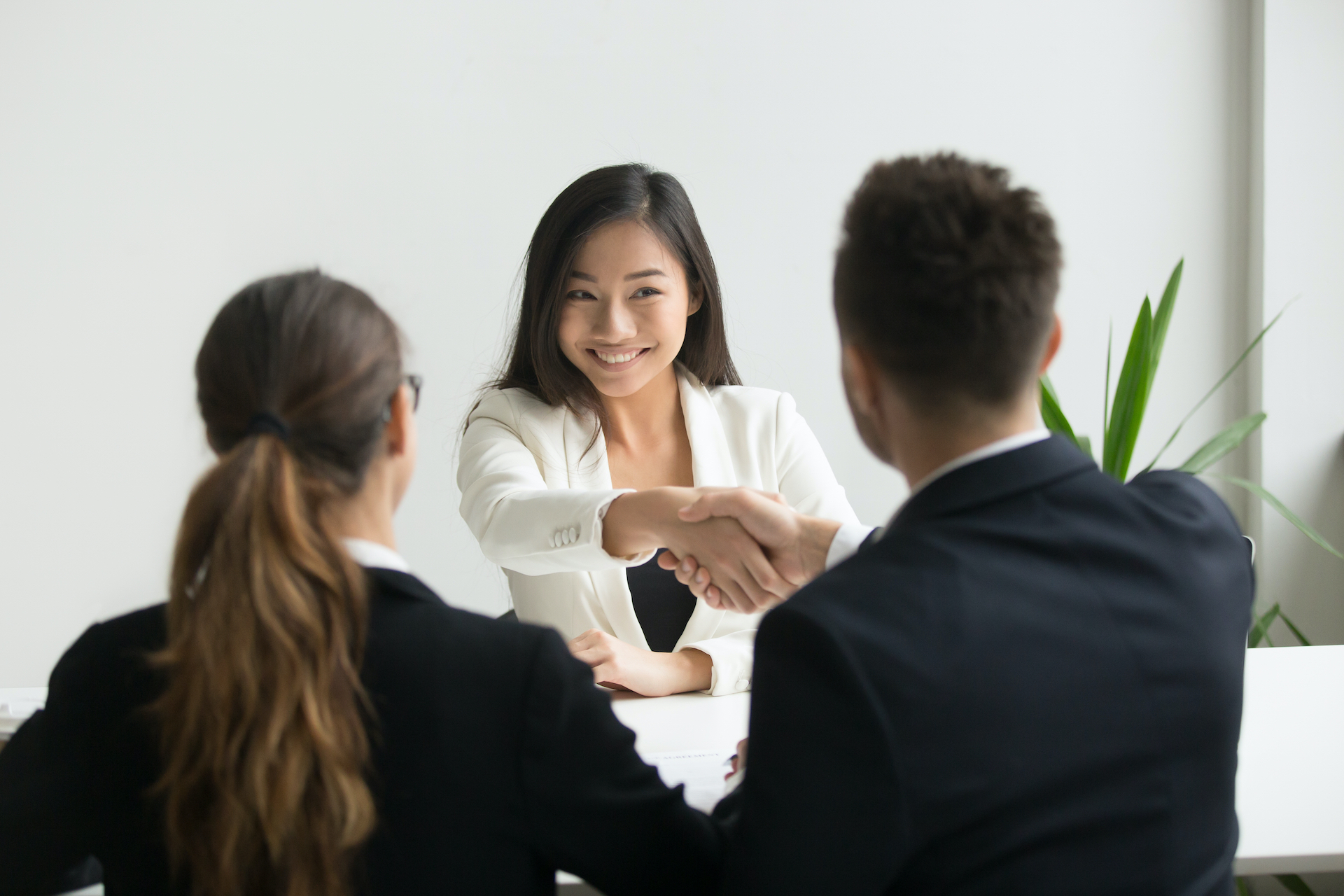 IN-DEMAND TECHNICAL SKILLS AND ROLES
Digital Literacy and Hard Skills
As work-from-home arrangements continue in many countries, digital literacy has become a must-have.
Those who lack digital literacy must at least possess the willingness and ability to pick up the requisite skills.
Remote work arrangements and business model transformation will also continue to fuel hiring for tech positions, particularly in areas related to IT Infrastructure, Data Analytics, Cyber Security, Payment Solutions, Cloud and Software Development.
As companies move to digital channels to promote their goods and services, we will see a greater demand for Customer Relationship Management (CRM) and Digital Marketing specialists.
Specifically in the Financial Services sector, there are growing needs in the following areas: Cyber Security, Cloud Computing and Storage, Data Analytics, Artificial Intelligence, Robotic Process Automation and Blockchain.
As more banks go digital, E-banking and Mobile Banking technical specialists will continue to be sought after. Those who come from a traditional banking background will have to adapt considerably as the virtual banking sector is relatively new and markedly different in terms of sales channels and customer profiles.
Generally, because of hard skills shortages, employers are now casting their nets wider to hire skilled tech professionals from other industries.
L&D and Talent Development Roles
The crisis has accentuated the need for employees to upskill and reskill in a manner that is congruent with evolving business needs.
As such, Learning and Development (L&D) and other talent development specialists who can devise and deliver effective and engaging online learning programmes will be especially prized.
D&I Specialists Have Become Especially Vital
Today's disrupted, virtual workforces are in need of inclusive leadership that can build high-performing teams in spite of remote work arrangements. Companies are recognising the need to develop leaders who are able to create a sense of belonging, ensure effective collaboration, foster agility and innovation, and achieve alignment.
Research also shows that diverse teams are better at solving complex problems such as those thrown up by the current crisis.
As such, D&I (Diversity and Inclusion) specialists are in great demand. They arm companies with a deeper sense of community internally as well as externally, enabling them to thrive in an unpredictable business environment.
In Asia, such specialists are scarce, hence companies are currently looking overseas.
This is certainly a specialisation that Asian professionals should consider going into as employment opportunities for D&I professionals are set to increase.
A FOCUS ON SOFT SKILLS
Volatility, uncertainty, complexity and ambiguity have been the hallmarks of the business world for at least the last decade. However, it took the impact of Covid-19 to drive home the message.
Agility, adaptability, resilience, drive and discipline are now considered essential traits.
Especially in remote work settings, self-motivation, drive and discipline are seen as imperative to success.
In a business environment where a person's skills and experience could become obsolete in the blink of an eye, the ability to pivot and learn new skills rapidly is also a necessity.
When it comes to assessing the overall suitability of a candidate, it is more common now for employers to overlook hard skills deficiencies in favour of such qualities. The general sentiment is that hard skills can always be acquired, while these traits tend to be elusive.
MORE VARIED CANDIDATE ASSESSMENT METHODS
Even before Covid-19, many companies were using psychometric tests to assess candidates' soft skills and traits. Today, even more employers are seeing the merits of such tools.
In addition, they are asking more behavioural and situational questions during job interviews.
It is also common for employers to ask candidates to submit proposals to solve a particular business challenge. How a candidate proposes to solve a problem can reveal his or her resourcefulness, agility, adaptability and other key traits.
FLEXIBLE STAFFING
The traditional employment model calls for calibrating headcounts based on business opportunities and growth.
However, we've seen how this model can ignite a disruptive rhythm of hiring and retrenchments, and hiring again when the economy recovers.
Rehiring and training when the economy picks up can be costly. The Society for Human Resource Management states that generally, it could cost about 50 per cent of an employee's annual salary to find a direct replacement.
As such, among our client pool, more are working to develop a hybrid model of full-time employees and skilled contract professionals. This approach allows firms of various sizes in any industry to "upsize" or "downsize" based on dynamic demands.
Roles that entail long-term strategic planning are best left permanent.
When it comes to other roles, flexible staffing can help companies optimise talent acquisition and management, enabling them to build an enduring business model.
For job seekers, contract roles can result in varied and enriching job experiences, allowing them to pick up new skills and augment their CVs.
Our recent LinkedIn poll shows 40 per cent of respondents see the increase in contract roles continuing in 2021.
REMOTE CROSS-BORDER HIRING
Covid-19 has proven that remote work arrangements are undoubtedly viable in many cases.
As such, companies are warming up to the idea of hiring across borders without requiring skilled professionals to relocate.
Remote cross-border hiring enables companies to choose from a wider talent pool and reach a more diverse group of candidates.
However, our recent LinkedIn poll shows that only 26 per cent of respondents see remote cross-border hiring continuing in 2021.
Nevertheless, this is an area to watch as more companies and candidates wake up to its potential benefits.
To take your business or career to the next level in 2021, get in touch with us.
You may also like