Covid-19 has "forever changed the rules of the game" in healthcare. In a wide-ranging interview, a veteran in the healthcare space, Dr. Shailendra Bajpai discusses the role humans will play in an industry that is rapidly digitalising, why we shouldn't be yearning to go back to "normal" and the search for a Covid-19 vaccine. 
Consulting a doctor, getting a diagnosis and receiving a prescription – all via a video call. Thereafter, your medications are delivered to your doorstep. All of this was happening on a minuscule scale and only in certain countries till Covid-19 struck and rendered face-to-face clinic visits untenable. Today, remote care solutions have become a viable option in many parts of the world.
"My 84-year-old mother had a video consult with a physician for the first time in her life recently because of a lockdown in her area. Even the patients who had apprehensions about communicating effectively with their physicians remotely before Covid are now doing it. People are adapting to it because they realise now that it is seamless and efficient," says Dr. Shailendra Bajpai, a physician, internist and diabetes specialist. He is currently the Head of Disease Management and Stakeholder Engagement, Diabetes and CV Emerging Markets at global biopharmaceutical company, Sanofi.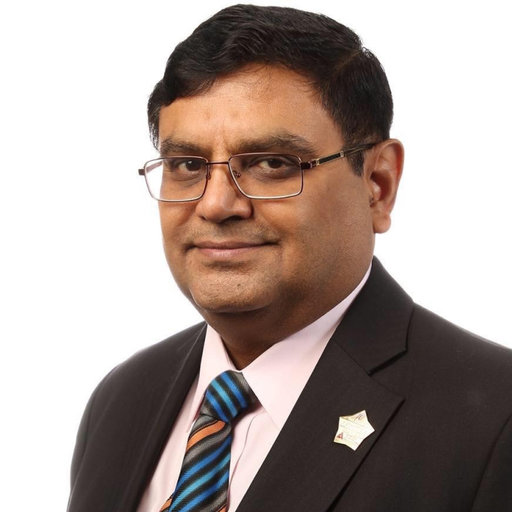 Speaking in a personal capacity as a subject matter expert with over 25 years in the healthcare profession, Dr. Bajpai sat down with PeopleSearch to discuss paradigm shifts in one of the few industries that continues to grow amid the pandemic.
The conditions created by Covid-19 have lent impetus to digital transformation across many industries as global pandemic mitigation measures have monumentally changed the way we live and work. But it is in healthcare where "digitalisation is happening the most," says Dr. Bajpai.
"When you look at the continuum of the value chain, I think physicians, researchers, businesses, healthcare institutions and the authorities are fast-tracking the whole concept of democratising healthcare."
The situation has demanded that bottlenecks be addressed speedily. Specifically, red tape pertaining to regulatory approvals to address issues such as quality, compliance, safety, security, and data privacy is being cut. Systems and processes have been put in place to realise all of this sooner rather than later.
 "The classic example is the release of telehealth and telemedicine guidelines by the government of India. Adoption has increased, so policymakers and regulators have an opportunity to quickly reform the system which will improvise and positively impact  approval processes and lean care models in an efficient manner."
But are quality, safety and security being compromised in the name of digital acceleration? Dr. Bajpai is confident there is no compromise.
"Most of these things had been tested and tried before. They're just being smoothened out now. Fast-tracking such proposals without compromising on the safety, privacy, quality, compliance and ethics is vital as all of these are paramount in the healthcare space. In today's world when we evaluate risk-benefit ratios, none of the stakeholders can afford to compromise on any of these elements. The situation warrants that projects in digital/diagnostics, device and related spaces are prioritised in the approval chain to cut down the timelines without compromising on the required due diligence," he explains.
A HIGHLY DIGITAL AND COST-EFFECTIVE LANDSCAPE
Remote care solutions including remote surgeries using robotics and 5G telecommunications infrastructure are just the tip of the iceberg. The momentum is likely to continue in all aspects of healthcare, from the wellness space, to diagnostics, treatment and triage.
"The development and adoption of AI in screening and clinical decision support systems, and IoT in healthcare is being sped up and all of this will be powered by the collection of big data. Data science will become even more important, providing valuable insights and support across the healthcare value chain. It's going to play a big part in areas such as point-of-care diagnostics, research, discovery and development and will help in terms of cutting down on time and other requirements for approval and usage."
"Physicians are going to be able to leverage on data to come up with more nimble, agile and robust care models to achieve better outcomes," adds Dr. Bajpai.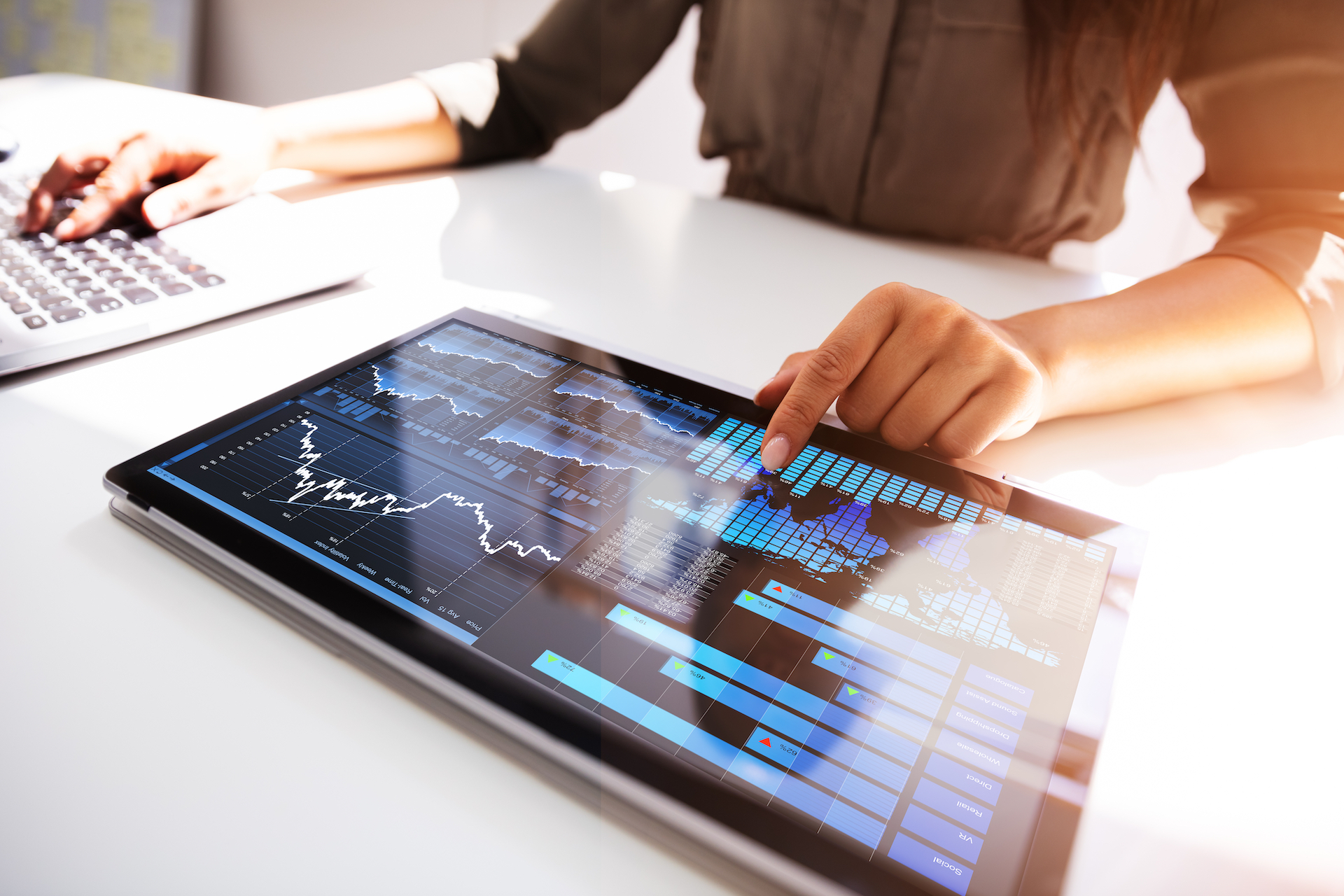 In the health and wellness space, the collection and measurement of digital biomarkers and the use of digital devices such as portables, wearables and implantables are already becoming more widespread. These help in terms of predicting public health-related outcomes and influencing human behaviour pertaining to fitness and nutrition.
Mental health is also gaining more attention during the pandemic. Gamification techniques used in meditation, mindfulness and mental wellness apps are expected to take off on a larger scale.
In addition, Dr. Bajpai thinks that shared services and the presence of remote health solutions within community spaces will increase. He points out that health ATMs have already been introduced to some extent in markets such as China and India, especially in areas where healthcare is less accessible. These ATMs have been used for remote consultations, diagnosis, and the issuance of prescriptions for both primary healthcare needs and chronic diseases.
"In a few more years, I wouldn't be surprised if even medications are dispensed more commonly at healthcare ATMs through 3D printing devices or just contactless dispensing."
While some worry that all of all these developments would drive healthcare costs upwards, experts like Dr. Bajpai feel differently.
"Yes, there will be one-time upfront costs to build the systems and deploy them, but if you can get "x" number of users on your platform, you can build a value chain right from the time the patient goes in for a consultation to the time of diagnosis, dispensing, follow-ups, education and awareness. You'll have a more integrated model, fewer physical touchpoints which includes travel times, and a lot of savings in terms of man hours. The data generated will also increase the efficiency and productivity of personnel. At the end of the day, what matters most is the efficiency of the system and eventually, huge costs savings brought about by improved patient outcomes when the integrated systems become fully functional."
However, the success of these innovations will hinge on accessibility to communities all over the world. Providers, policymakers and other key stakeholders will have to work harder to address the digital divide.
WILL YOUR DOCTOR BE REPLACED BY A CHATBOT?
Will digitalisation diminish the need for human manpower in the healthcare space?
This question has been discussed more frequently in the last 20 years.
"No. Tech will be an enabler only, but it will also plug the gaps to improve overall management and outcomes which are required in a holistic model " says Dr. Bajpai decisively.
Experts say that for one thing, diagnosis and treatment involve creativity and problem-solving skills. Algorithms and robots are very helpful, but probably can't do this in a nuanced manner. For example, patient lifestyles vary and play a part in how diseases are manifested. The human element plays a crucial part in considering these factors during diagnosis and treatment.
"AI can help in terms of matching with similar cohorts and "archetypes" can be created.  However, ultimately healthcare professionals must have a thorough discussion with patients about their questions and concerns before deciding on which option is best for the patient."
"People and machines are interdependent. What will change is that healthcare providers who use tech will be the ones who will survive and rule. They will need to learn how to use technology and combine its benefits with their own expertise to provide better healthcare outcomes," adds Dr. Bajpai.
We must also remember that in the provision of healthcare, human behaviours including compassion and empathy are also crucial.
THE WORKFORCE – VITAL SKILLS AND TRAITS
Considering these developments, what are the skills and traits that companies in the healthcare space are looking for today?
"Those who are data literate and who know how they can marry their expertise with data will be much sought after. The second group will be data science experts who can support physician groups and other expert groups to create solutions. You can have a state-of-the-art solution, but if you don't know enough about the patient journey and the pain points, you can't address them. Of course, people who can develop the various technologies will be vital in the whole process too."
With workforce needs evolving, there will need to be a paradigm shift in the realm of education as well. Data science, IoT and AI machine learning could soon be considered foundational subjects for every individual.
"If these subjects are not included, education will not be complete. Everybody will have to have at least a basic knowledge of these subjects. They will be the equivalent of how we think of numeral literacy or basic language skills today."
Among the vital skills of the future, are soft skills and traits that employers in all sectors are increasingly looking for.
"We have learnt that change is the only constant. We should learn that permanence is temporary. Critical-thinking, adaptability, flexibility, agility and creativity will become more and more important. Generally, people need to be geared towards solving problems in agile and innovative ways. There will be more interdependence than independence, more collaboration than competition, giving rise to a more human-centric ecosystem and compassion based economy."
As a leader, Dr. Bajpai has also learnt that 360-degree leadership, reverse mentoring, being able to work in un-bossed teams, and humility are as important as key competencies.
"The ability to be open to learning from everything around you – every situation, every person is important for innovation."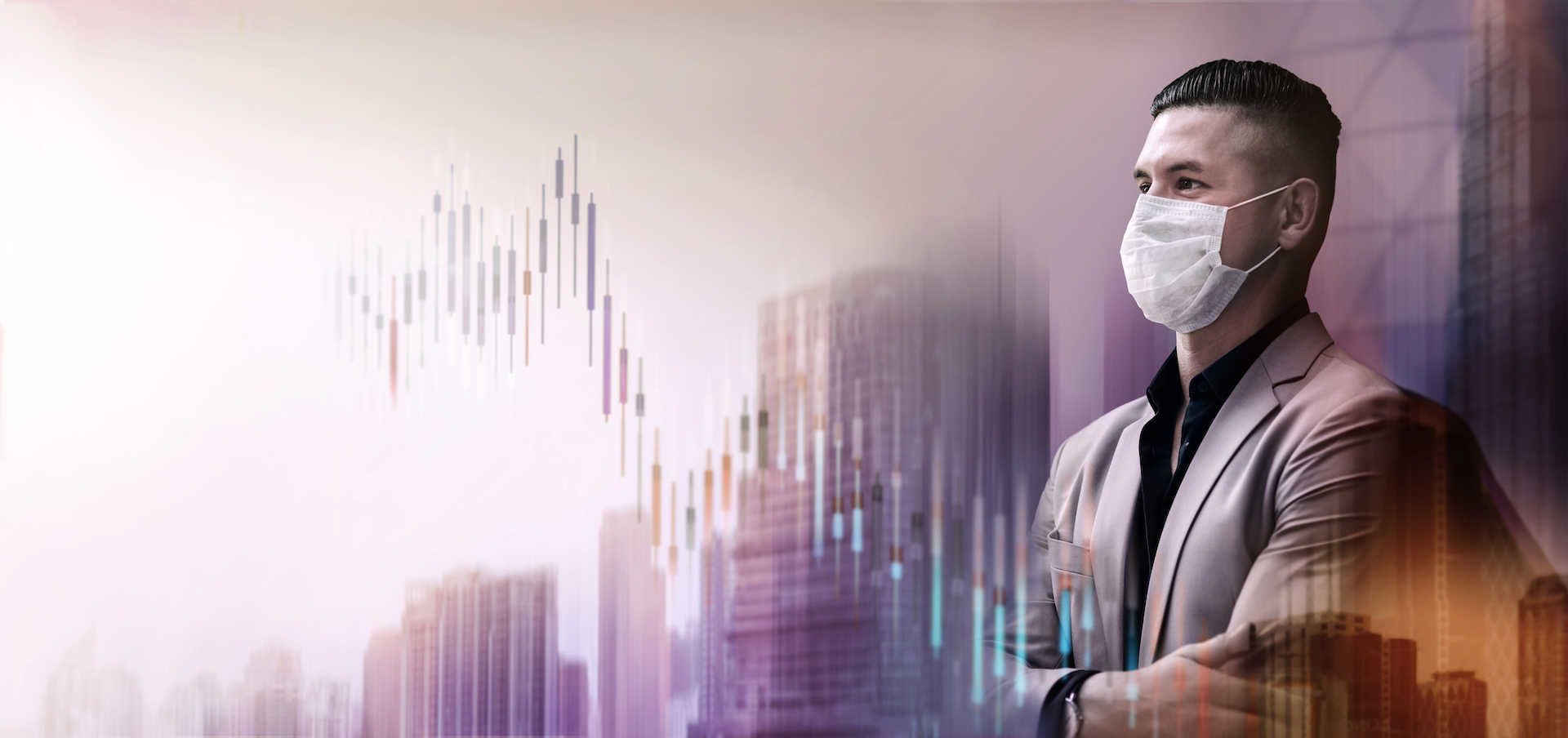 "NORMAL" WASN'T WORKING; WE SHOULDN'T GO BACK TO IT
People should also be plugged into social psychology and behavioural sciences in order to be able to design solutions for societal problems in a "needs-based" economy rather than a "wants-based" economy, according to Dr. Bajpai.
He explains that the pandemic has raised existential questions.
"Do you really need the 50 shirts, 50 dresses and 50 pairs of shoes that are now collecting dust as you work from home?" he says facetiously.
It is a powerful statement nevertheless.
A "wants-based" economy has been fuelling over-consumption and distorting the value chain, exacerbating the rich-poor divide and threatening our planet by negatively impacting the ecosystem. The stress associated with a peer group-driven consumption model has also affected the mental health of populations around the world.
"We shouldn't go back to normal, because normal wasn't working," he says.
"There are many human needs today for which we need new solutions. For example, if more of us continue working remotely, there should be less commuting. Do we really need cars? What other options are there? What can we do about plastic waste? As food deliveries increase, this should be another problem for innovators to solve," he adds.
As the environment evolves, Dr. Bajpai's hope is that more individuals strive to be "impactors."
"The value of your solution should not always be bound by IP. An "open source" approach can do wonders to make the world a better place. Money should be used as a resource for furthering the meaning and purpose of life. Money isn't bad. The question is how we use it. The primary objective should be meeting the unmet needs of the population in education, in healthcare, in awareness or similar domains. Can you create a solution to make a social impact? The economy should not be driven by monetary returns alone. Isn't changing human lives enough of a return?"
At this point however, the economic impact on livelihoods is a paramount concern for many. Before more lofty goals can be achieved, the question of survival needs to be answered.
"For those whose livelihoods have been impacted, my advice is to keep looking and don't be shy about picking up something where you can learn new things and eventually grow. Be flexible. Flow with it. You only have a problem if you resist change."
A COVID-19 VACCINE – WILL THE RULES OF THE GAME CHANGE?
Another major discussion taking place in the healthcare space today concerns the development of a Covid-19 vaccine, including the amount of time it will take for one to become available and how accessible it will be to communities around the world.
"The research, development, distribution and the overall business model of vaccines is  different from that of classical pharma. There are several other considerations across the value chain that impact the overall accessibility of vaccines. These considerations include preventive and social issues concerning the public and population health, mandate and resource availability, effective planning and execution by key stakeholders including policymakers. The cost of development and accessibility for administration is also a key determinant," says Dr. Bajpai.
However, in the case of the Covid-19 vaccine, there has been a big shift in the overall approach.
"Several big pharma players, members of academia, R&D labs, other small bio-tech players, etc. are coming together and joining hands to try to ensure an early availability of the vaccine," he notes.
After deciphering the SARS CoV-2 genome sequence in January, several candidate vaccines have been put in the pipeline on existing vaccine platforms. Innovative techniques to improve efficiency and potential efficacy are being applied.
As of now, there are over 170 vaccines in development, about 30 of which are already undergoing human trials. Many of them possess a relatively high probability of success.
"People are putting collaboration over competition. Some are bringing their scientific, medical and technical know-how, while others are looking into putting up new facilities, enhancing the existing production lines, strengthening the supply chains, and working on delivery and administration models."
News reports say that wealthy countries have already reserved more than a billion doses of coronavirus vaccines, raising concerns that the rest of the world will be left out in the cold. However, funding for research, development and supply has increased and this is expected to positively impact overall access across the globe.
"Global vaccine alliance, Gavi has set up the COVAX Pillar and onboarded more than 170 countries to ensure that there is rapid, fair and equitable access to the Covid-19 vaccine for every country in the world," says Dr. Bajpai.
The COVAX Pillar, with its robust advocacy and commitment from various partners, is being touted as one of the biggest equalisers in the globalised world.
"This is a much-needed approach for a global health problem. We will need to keep the momentum up to ensure that accessibility to a Covid-19 vaccine does not become an issue," adds Dr. Bajpai.
How "vaccine diplomacy" and "vaccine nationalism" will play out in this scenario and the overall impact on accessibility remain to be seen. However there's a general consensus that the most vulnerable groups and populations should be prioritised. Distribution can be expanded to rest of the population over a period of time based on priorities and availability.
"There are several other considerations in the vaccine programme such as manufacturing capacities, distribution, administration and other logistics. These need to be fixed as well to ensure seamless strategic access and to avoid any pitfalls."
"Many countries and alliances have come out with an indicative pricing strategy which seems to be reassuring, but this will have to be examined in the context of costs and availability across the value chain, from development to administration. This is a good opportunity for the rise of a compassion-based economy built upon fairness, collaboration and solidarity," says Dr. Bajpai.
A question mark looms over whether this will indeed happen and change the rules of the game in the healthcare sector permanently.
But, he is optimistic.
"I feel this approach can be replicated and will become the new norm. If you don't do it, someone else will. In a globalised and flat world, the bottom line is: no one is safe unless everyone is safe. It's high time for everyone to learn, align and contribute to overcome the pandemic together."
Dr. Shailendra Bajpai expressed his views in this article in a personal capacity as a subject matter expert in healthcare. These views are not reflective of his employer's  opinions or positions on the various issues discussed herein.
You may also like