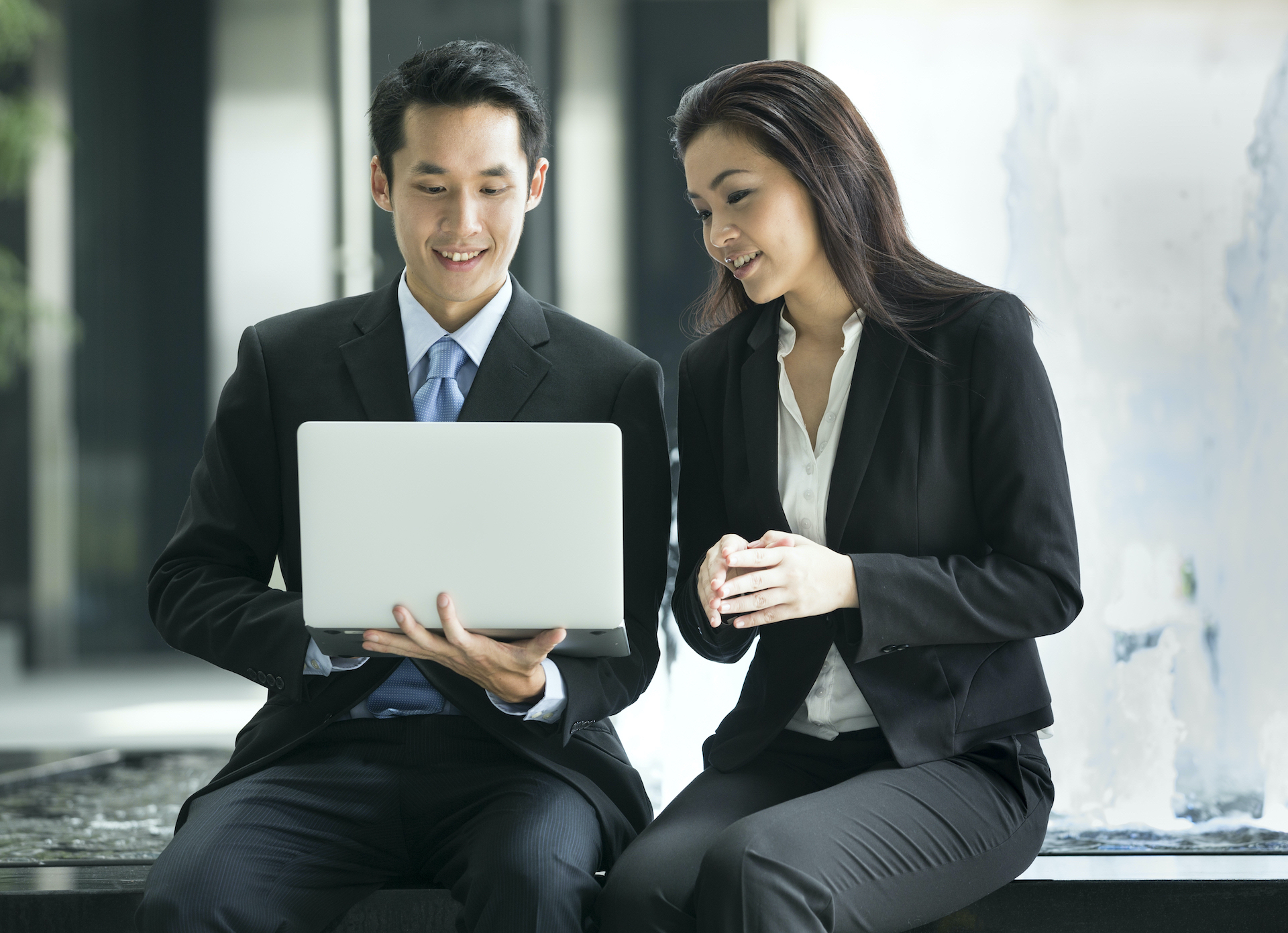 A crisis generally results in decreased hiring. While the economic impact of Covid-19 has undoubtedly had this effect, many organisations are also seeing this an opportunity to hire more strategically than before. They are now more discerning, looking for people with specific capabilities and traits that would help them recover to emerge stronger from this challenging period.
For several years now, a sizeable number of employers have made it a practice to examine candidates' online presence to further assess their suitability for a position.
Today, even more are identifying both passive and active candidates via social media and professional networking sites such as LinkedIn, so it's become even more vital for jobseekers to burnish their online personae.
Does the image you project on these channels support your professional goals. Do you have the right photos, profile description and strong posts about your field of expertise and ideal job role?
Practice Head, Corporate and Commercial Banking at PeopleSearch Singapore, Ng Se Wei has these tips for a winning LinkedIn profile.
Professional and friendly profile photos
Profiles with a photo are 10 times more likely to be viewed, so if you don't have one yet, you really should look into it. Your photo should project an air of professionalism. Examine what others in your target industry, sector and job role are wearing and match that. In addition, you should come across as approachable and friendly so that employers will instinctively want to get in touch with you.
A background banner photo that is aligned with your profile
This image should visually reinforce and support your written profile. It should reflect your value, skills and professional identity. A photo of your professional workspace, of you leading a meeting with your clients or team mates, of a dynamic city landscape, or even a photo of the tools of your trade should work.
Keywords – Be intentional
As you write your headline and profile, ensure that you're optimising the content with keywords. These would primarily include positions you're qualified for, and industries that you'd like to work in. Think about what search terms a potential employer or recruiter would use to find individuals for positions you're interested in.
In addition, study the descriptions of your ideal jobs carefully and use the keywords in these in your profile. Intentionally incorporate these words in the description of your skills, achievements and aspirations.
Headline – Highlight your value proposition
Include your job title and company, but also your value proposition. Think about what sets you apart from the competition and crystallise it in a few words. For example: John Smith, Marketing Director, X Company | Shaping Authentic and Meaningful Narratives that Resonate.
If you're in between jobs, you should still list something impactful with relevant keywords.
Substitute a job role and company name with something along the lines of "Full-Time Student of (your target industry)", "Subject Matter Expert, (your target industry)"  or "Freelance Consultant, (your target industry) followed by "Seeking New Opportunities"
Summary – Spark interest
The summary is meant to spark potential connections' interest.
Expand on what appears in your headline. Describe your reasons for entering this profession and your mission. Express this in the form of a compelling story. Some people write descriptively about why entering a particular field was their childhood ambition.
Also, while you describe your expertise, achievements and noteworthy accolades, make sure you tie them to the bigger picture such as organisational goals or company growth. Focus on the most relevant details about your career. Be succinct and make sure it's an easy read. You'll be expanding on these elements in your "Experience" section anyway.
LinkedIn also lets you add photos, videos, and slideshow presentations to your profile summary, so feel free to show examples of your work through multimedia.
Experience – Be discerning about what you include
List your job roles over the last few decades and the period you spent in each role. However, be discerning about what you highlight. Focus on significant achievements and accolades rather than on your various job responsibilities in each role. Your professional experience should highlight how you've solved problems and achieved measurable results. It's not meant to be a long list of how much work you've done over the years.
You should also mention your membership on the boards of other companies, industry associations or non-profit organisations. This shows that you make an effort to contribute to others.
Gaps in Experience – Address them openly
If you have gaps in your experience and/or are currently in between jobs, don't be nervous about addressing it. Most employers want to see that you've been spending your time productively by engaging in some form of self-improvement, so highlight what you've been doing in terms of expanding your skillsets and building resilience. Always have something current listed even if you are not currently employed. Just as you did in your headline, write something along the lines of "Full-Time Student of (your target industry)" or "Subject Matter Expert – (your target industry)" followed by "Seeking New Opportunities" and list the self-improvement actions you've been taking during this period.
Education – Expand your network
It's always good to list the schools you've attended as it can be a starting point for conversations with people who went to the same schools. LinkedIn's algorithm ensures that you can connect more easily with alumni, helping you expand your professional network.
Interests – Show you're more than your work
These form the basis of good conversation starters and show prospective employers that you're a well-rounded person. If you list causes and issues, this section could also reflect a strong belief system and values. Describe the various causes you're interested in and the types of volunteer work you do. This also helps connect you with individuals with similar interests online, helping you further expand your network.
Skills tags
 Again, think about what search terms a potential employer or recruiter would use to find individuals for positions you're interested in and list these carefully.
Endorsements and recommendations – Give to receive
Actively soliciting endorsements and recommendations could give you a bad reputation with people perceiving you as desperate or a nuisance.
It's always good when someone gives you an unsolicited endorsement or recommendation. To increase your chances of receiving one, you need to be actively giving these to others in your network. They are more likely to notice you and return the favour if you do so first.
Other than that, if someone sends you a positive message about any aspect of your work, take it a step further and ask them if they would mind posting it as a recommendation on LinkedIn.
Be a thought leader
Beyond a great profile, your online activities are likely to be scrutinised by prospective employers. You should contribute to trending conversations in your field by writing and publishing articles, sharing relevant and interesting articles, commenting on others' posts and articles, participating in relevant online debates, and thanking others in your network for writing or sharing insightful content. All of these things will contribute to your professional image and shape hiring managers' opinions of you.
You may also like