In 2018, Blue introduced consumers to a brand new way of purchasing insurance in a market dominated by well-established traditional players. Hong Kong's first digital life insurer, Blue's CEO and Executive Director, Charles Hung discusses crucial business fundamentals and principle-based talent strategies that enable the company to thrive.
Blue, a joint venture between Hillhouse Capital and Tencent, was established in Hong Kong in 2018, igniting a sea change in young consumers' understanding of insurance and the methods by which they purchase such products.
According to its CEO and Executive Director, Charles Hung, the success of Hong Kong's first purely digital life insurance company is predicated on three factors: product disruption, process disruption and marketing disruption. These are underpinned by a determination to address consumers' pain points in a market dominated by traditional players. Among these pain points are complex products, complicated procedures and the excessive use of jargon in documents.
As such, since its inception, Blue has been intentional about demystifying the industry in order to empower consumers to take charge of their own insurance blueprint.
"As a start, making sure that we're always designing products that are simple, flexible and easy to understand is important," says Hung during a virtual interview with PeopleSearch.
He emphasises that this, by no means, indicates that the product is inferior, pointing out that many insurance products tend to have features that the customer may not need, thus unnecessarily complicating processes as well.
"Many traditional insurance companies require you to fill out a very long form with underwriting questions before you can get any insurance, whereas the most number of questions we ask for our insurance products is three – three simple health-related questions."
Customers simply have to take a selfie to complete the electronic Know Your Customer process.
This seems to suffice for one's basic insurance needs, especially those of the younger generation who are also more open than older consumers to buying such products online without an intermediary.
"The traditional model has worked very well for many years. However, the world is changing. The new generation's consumer behaviour is very different. Kids these days probably don't even talk to their parents over the phone. They probably just send them a message, so this digital model works well," says Hung.
On Blue's platform, jargon is eliminated and care has been taken to ensure that the interface is easy to use with A.I. chatbots supporting customers 24/7.
Its online direct selling capability also enables it to offer lower prices.
SIMPLIFICATION IS NOT NECESSARILY SIMPLE
Having worked at traditional insurance companies before, Hung sees finding and fine-tuning palatable solutions for consumers as his and of course, Blue's raison d'etre.
"We are focused on simplification, but the work of simplification is not necessarily simple. Insurance has a long history of being complicated. It takes a devoted effort to change this. You really have to believe in this dream."
For traditional insurance companies, this would logically also involve a commitment to digital transformation – upgrading legacy systems, additional costs for developing and migrating to new systems, and associated change management issues.
In the insurance sector as a whole, educating consumers is also important as younger consumers tend not to see the need for insurance.
This is where marketing disruption becomes necessary. Blue's always-on digital marketing initiatives are designed to increase financial literacy and educate people about the merits of insurance. These include video clips and various marketing campaigns that utilise key opinion leaders and gamification to engage potential customers.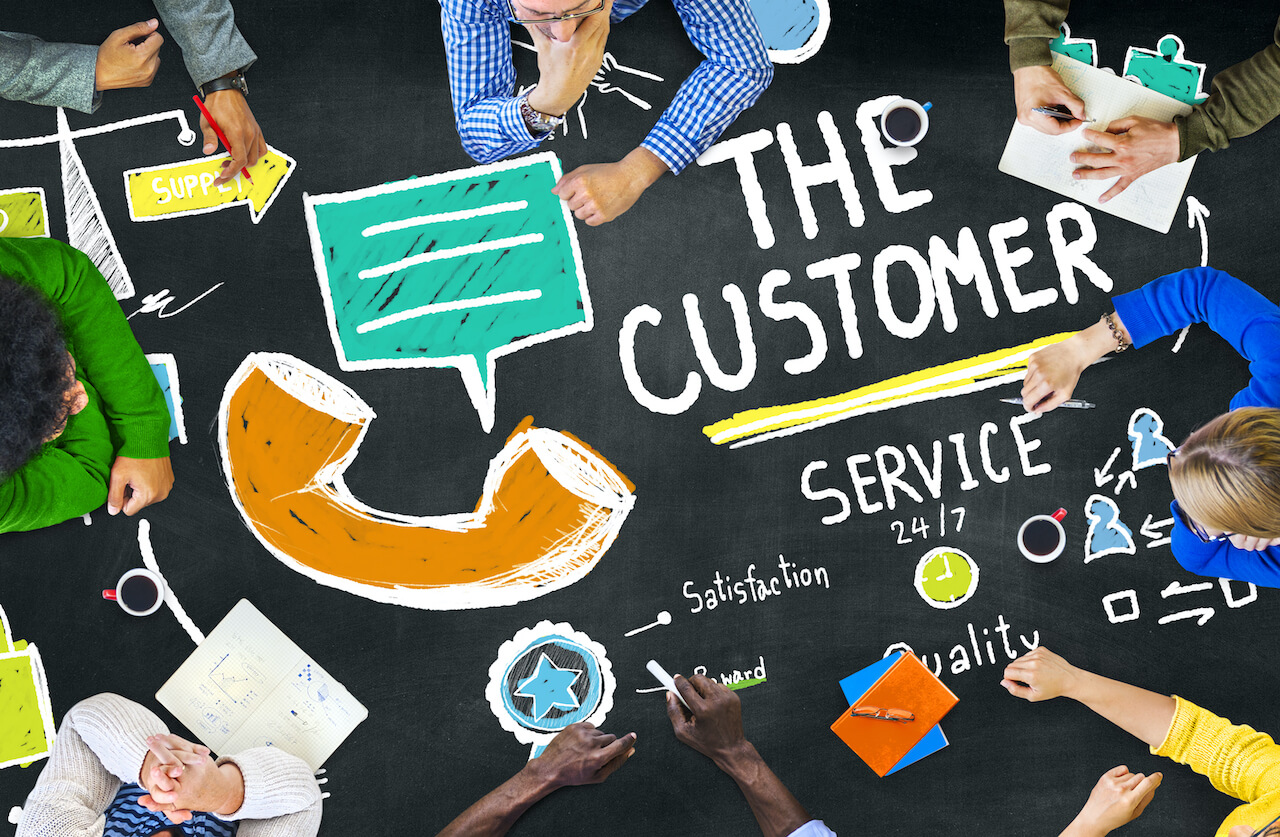 COVID-19 IS AN OPPORTUNITY TO STRENGTHEN THE CUSTOMER-FIRST PRINCIPLE
As the economic impact of Covid-19 continues to batter countries around the world, Hung points out that the pandemic has, in fact, fuelled opportunities for insurance companies.
"We are relatively well-positioned because Covid-19 has gotten more people thinking about protection. Social distancing has also strengthened our position as a digital player. More people are more willing to try out an online purchase experience."
However, as we continue talking, it becomes apparent that his motivations aren't profit-centric. He's operating on a completely different principle.
"Empathy for customers is really important. I see this as an opportunity to strengthen our customer-first principle. You really have to understand what customers are actually thinking – wanting to be protected, wanting to try online services. These are opportunities for us to better serve our customers."
Last year, Blue launched its 'Revitalising Hope' project which offers free life insurance protection coverage totalling HK$100 million to individuals who are or were working in industries hardest hit by Covid-19. In addition, to help those facing financial challenges due to a loss of income during the pandemic, it has extended the grace period for premium payments.
IT WILL TAKE MORE TO "WOW" CONSUMERS IN GENERAL
Moving forward, Hung points out that in general, consumers are likely to demand more in terms of product, process and service innovations.
"People will be looking for more tailored products and services. Traditionally, insurance companies are the ones who drive product design. I think, moving forward, we will be seeing a reversal. Customers will be driving it. As such, better use of data to understand our customers is going to be very crucial."
He adds that agility will be the key to addressing "market pain points more swiftly."
Hung also sees more effort going into the establishment of a unique ecosystem to serve customers' needs.
"Insurance companies cannot be working in silos. We're now seeing insurance companies partnering with health networks and drug stores. Going forward, I see the need for more collaboration and integration."
A TALENT STRATEGY BASED ON PRINCIPLES
Knowing what it will take to stay ahead of the curve is only half the battle. What will it take to operationalise all of this?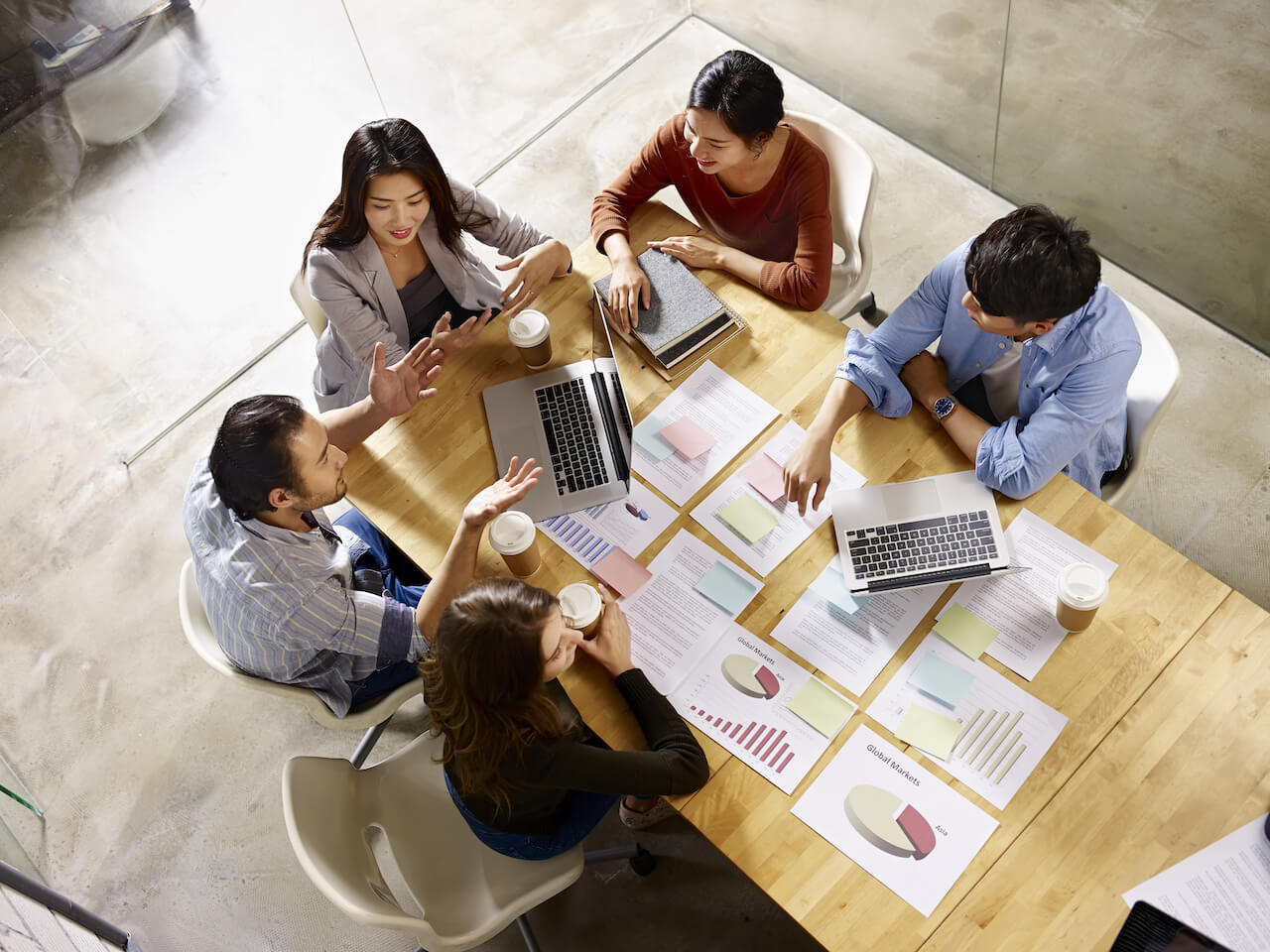 We ask Hung what types of talent he thinks are necessary to ensure sustainable success.
"We've thought about this hard. We started with people with a heavy-duty insurance background. We tried people with a heavy-duty technical background. We've even tried the best of both. I have come to the conclusion that what we are looking for is the ability to integrate IT and business knowledge and skills with strong business acumen. For me, the person's mindset and the person's operating principles are a lot more important than their hard skills which can be enhanced later on."
He explains the importance of congruence with the company's operating principles, the first of which is 'purposefulness.'
"Everything you do must have a purpose. It must address a market need. The first question our product design team thinks about is: How would this feature help our customer. If it doesn't, we don't do it. Everything we do is about helping others."
"A lot of other organisations look at profitability first. They ask: Is this product profitable? That question is at the very bottom of our list," he adds.
The second principle is centred on empowerment.
"We want our leaders to empower our more junior staff to bring out the best in them. You can never always find the right person. Sometimes you do have people who are a little bit weaker, but I believe in the potential of people. The challenge is to find a good way to bring out the best in them."
Finally, those who want to thrive within the company need to be pioneering.
"It's about innovation – Blue Sky thinking and Blue Ocean Strategy. If we can have a person with all three principles – purposeful, empowering and pioneering – we have the right person."
IDENTIFYING THE RIGHT TALENT
However, how does he go about identifying such people?
He reveals that he personally interviews candidates for all positions within the organisation, from temps and receptionists, to leaders at the highest levels. For him, every position is crucial.
"It's also about respecting the candidates. The personal touch – the CEO will spend time with you and take your questions as well – is a way for us to demonstrate that we actually do care about our candidates. Hopefully, this will serve as an attraction for talent."
Importantly, this allows him to personally assess whether candidates have the requisite soft skills to thrive in the organisation.
"I don't ask technical questions. It's often about asking them something totally irrelevant to the job and observing their reaction."
He relates an example of a conversation with a candidate interviewing to be a junior actuary.
"We were just chatting casually and for some reason, we started talking about gas prices. So I asked him how many gas stations he thinks there are in Hong Kong. It's not about the accuracy of the number. It's about understanding their thought process. Some people might give a really logical answer. Others might come up with a really wild number. Either way, it's okay if they can support it with an interesting approach."
"It's also about observing how they react to an unexpected question. For example, are they nervous to the extent that they couldn't even answer the question?" he adds.
Ultimately, candidates at every level must have the ability to handle and embrace ubiquitous change.
"You can never be ready for everything, but your ability to make changes, even if it means reversing some decisions you made before, is crucial. In fact, companies as a whole have to have the structures and processes to be agile, to make quick decisions. Leaders also need to have a sense of accountability to make such decisions. Mentality is very important. There needs to be an anticipation that changes will constantly occur and we have to be able to deal with them."
You may also like